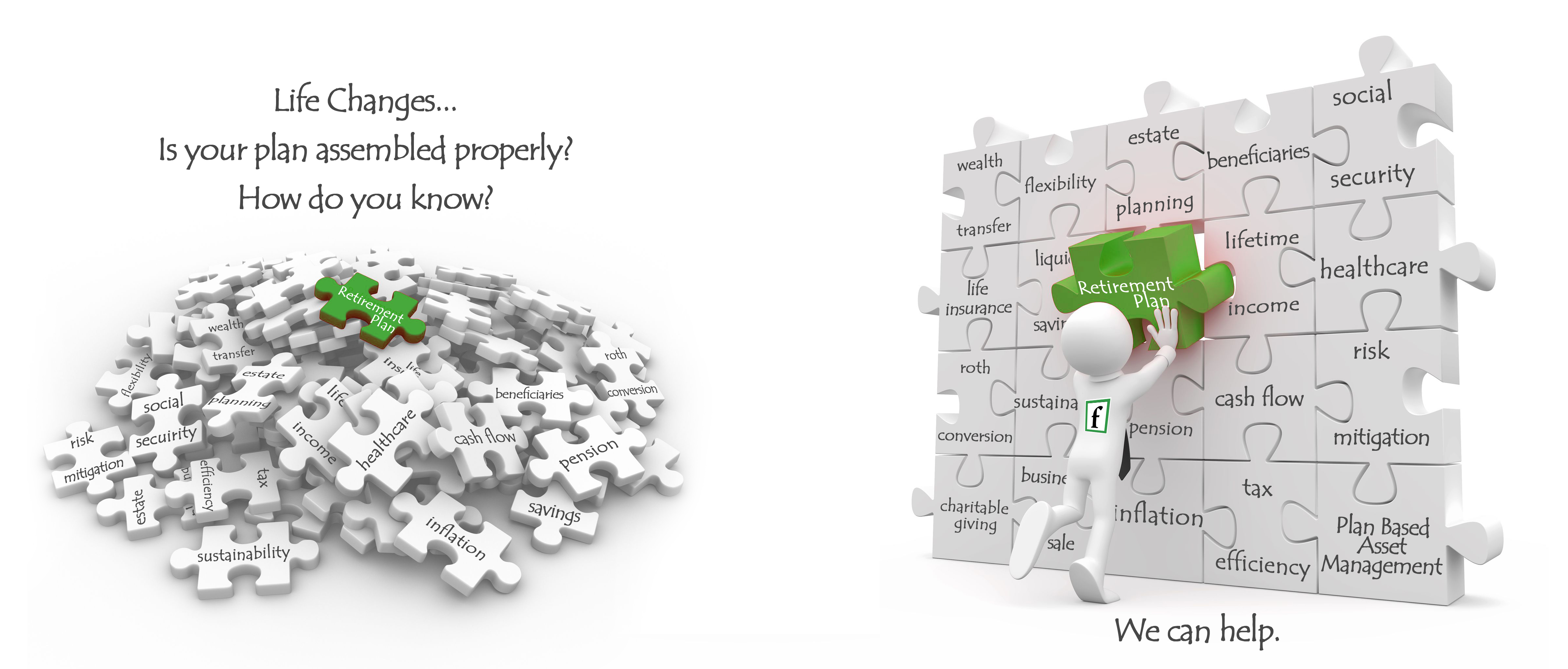 Check the background of this firm on FINRA's
BrokerCheck
.
---
Are your plans sustainable?
Retirement. College. Healthcare costs. Aging loved ones. Estate issues. Do you have detailed plans for your goals? Someone to walk you through? Are they sustainable, tax efficient, flexible and risk adjusted?
READ MORE...
---
Are your assets suitably managed?
Are your investments managed based on a comprehensive and updated plan? Tax laws, markets, life, and your goals can all change. Make sure your plans are current so you know your investments are still appropriate.
READ MORE...
---
Do you know your risk number?
Pinpointing the acceptable level of risk you are able to handle and matching it to your portfolio is key to successful planning, management, and client relationships.
GET YOUR RISK NUMBER HERE