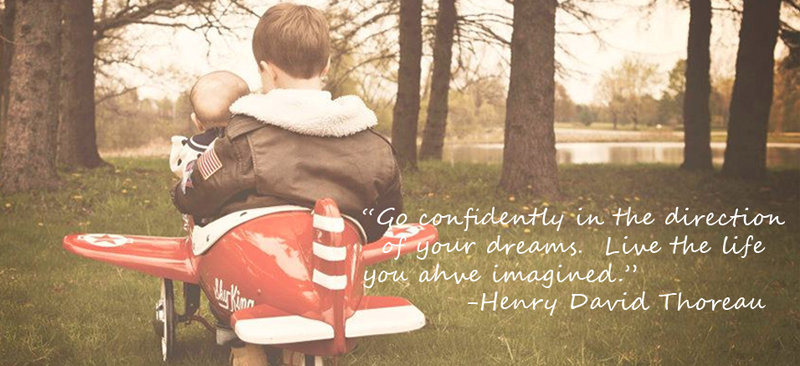 Experience The Difference
---
Comprehensive Service
Can you imagine navigating a plane without a flight plan? Why would you try to map out your retirement without an income plan? As your financial advocate, we listen and learn about what you want out of your life and your wealth. We review your current financial position and put together a financial GPS. Truly understanding your financial goals we can foresee needed changes to your financial strategy. We combine our years of experience and sophisticated technology into a comprehensive approach. This gives you the information needed to make informed decisions for you and your family. Allowing you to live your life...and give life to your dreams. Take a look at the services we offer. Inspiring you to informed decisions with...
Retirement Income Planning
We take your questions and concerns about retirement income and turn them into knowledge and confidence. Our plans teach you how to maximize what you have in a way that pursues the most sustainable, tax efficient, and flexible income possible. We are not married to any specific product or strategy. Your situation is unique and deserves an open mind to find the best approach.

Plan-Based Investment Management
We offer fee based investment management to our clients. Our account holders have access to a diversified list of asset classes and investment sectors. With discretion, we proactively manage your account acting as a financial advocate on your behalf. We strive to reduce overall portfolio volatility while pursuing long term growth or current income, depending on your situation. Diversification does not ensure against market risk. No strategy can assure a profit or protect against loss.

Social Security Maximization
Are you sure you have the right strategy to properly take advantage of the social security system for your situation? Included in all of our planning we evaluate your variables and help you make decisions designed with the goal of maximizing your social security distributions.

Wealth Management Services
Using state of the art technology we build a complete financial plan for you. Through our online portal you can then keep track of your plan and your entire financial life 24/7. Whether it's checking your investments, your estate plan, or tracking spending and debt, it is all there, up to date. We create a resource to help make all of your important financial decisions today and tomorrow.

Hourly Consulting Services
Do you need help with budget planning, investment or retirement planning, real estate purchase decisions, business planning, or estate review? We have you covered. Without a long term commitment, we can give you the information you need to pursue success.
Fees
At Fraser Wealth we strive to provide an incredible value to our clients. Our asset management fees are extremely competitive on their own, but we add additional value by including all of our planning work in our asset management fees. That means as long as we are the firm helping you manage your assets and your planning work you will only be charged for the asset management. In the rare instance that there are no assets to be managed and there is still planning or other work to be done, we will look to our competitive consulting services to assist you.
Please contact us to to see how we can help.